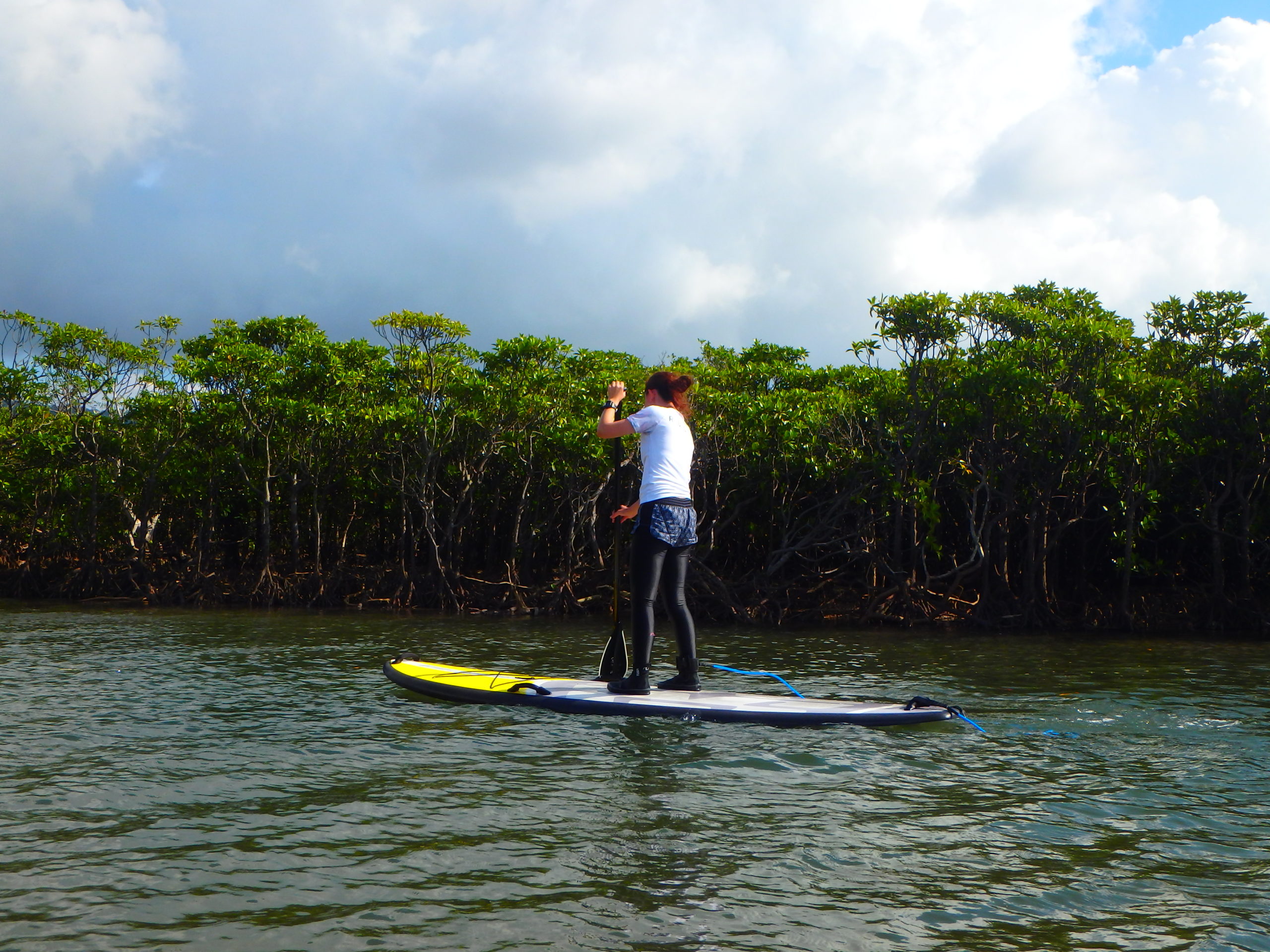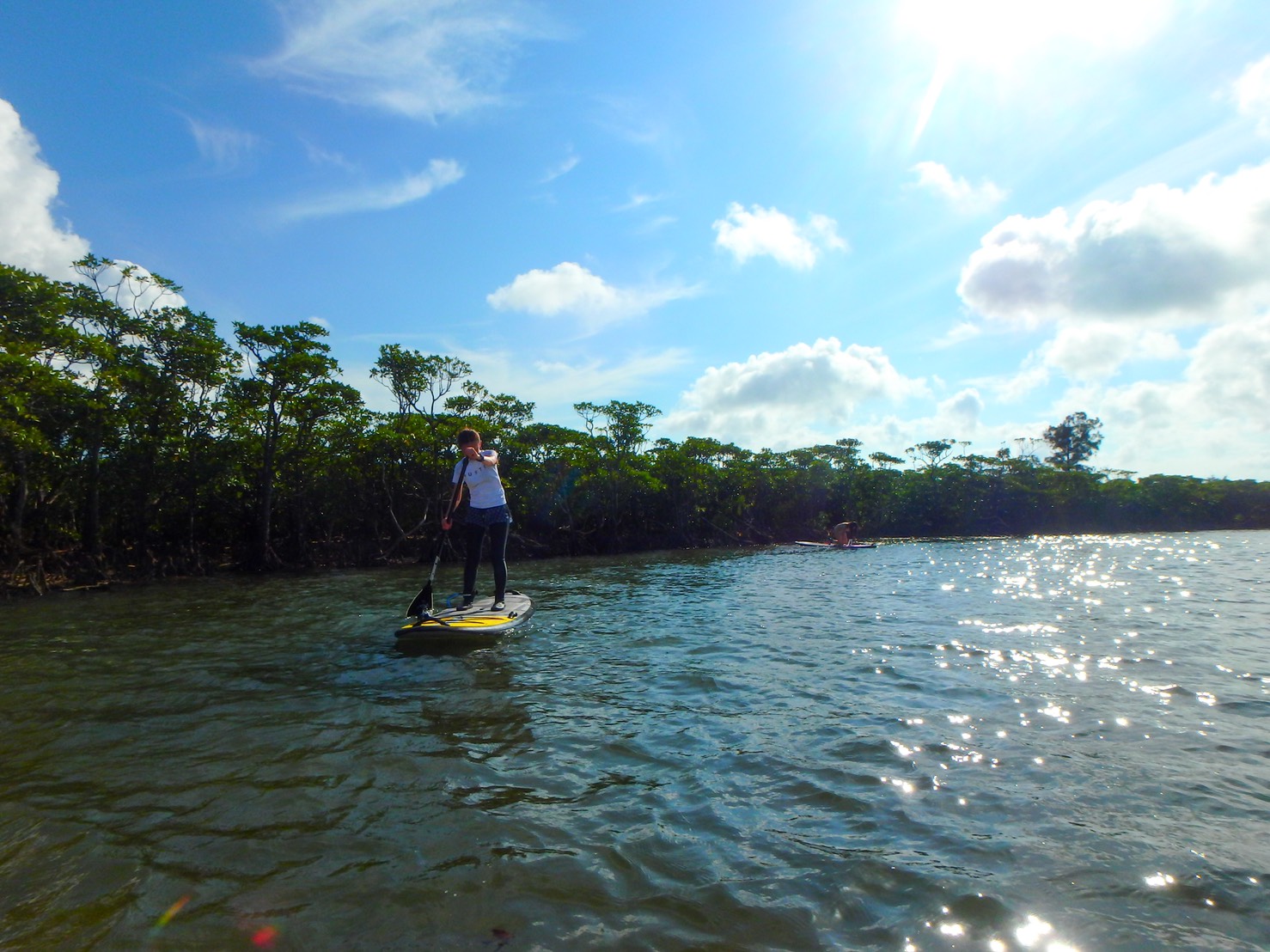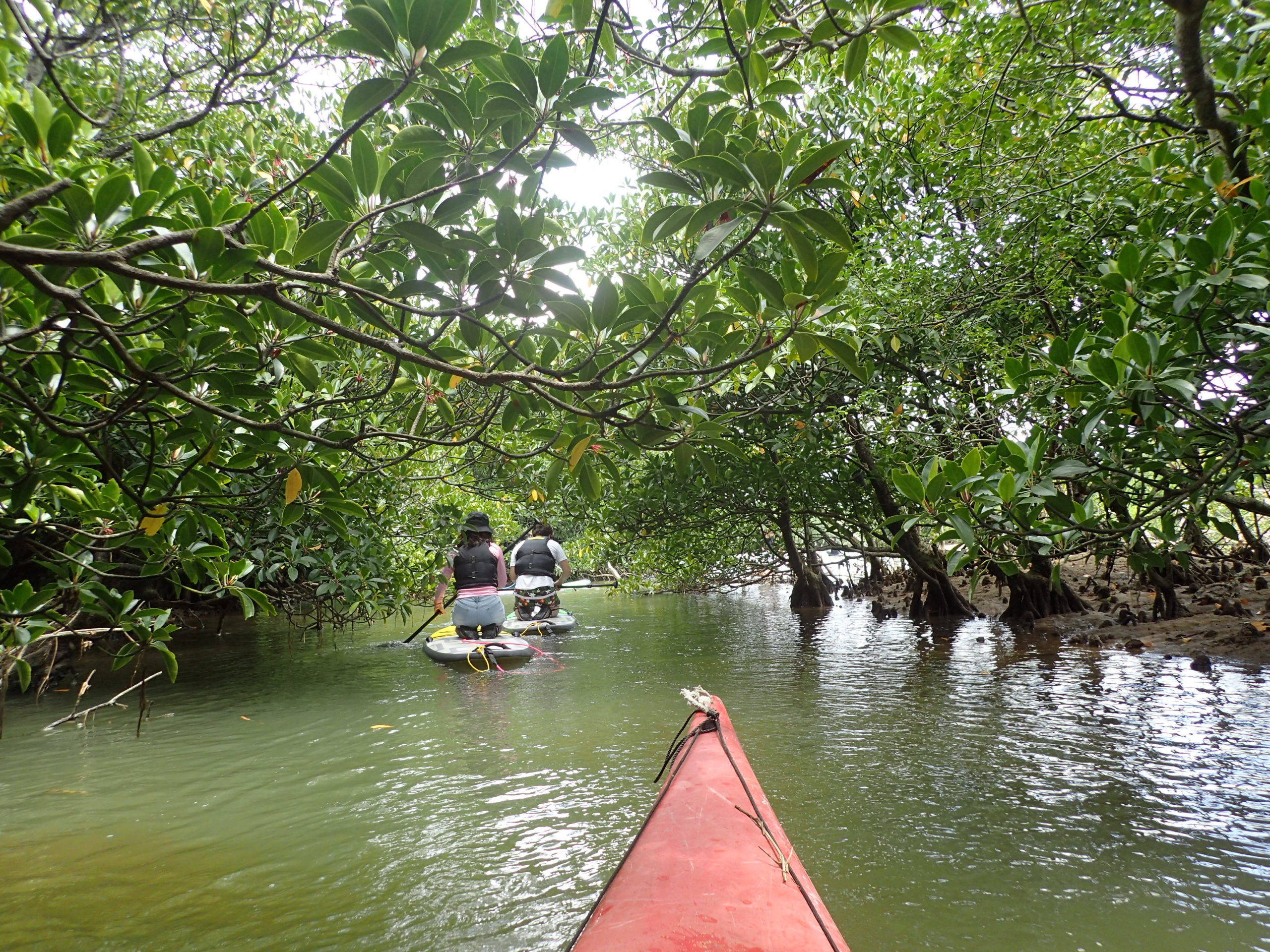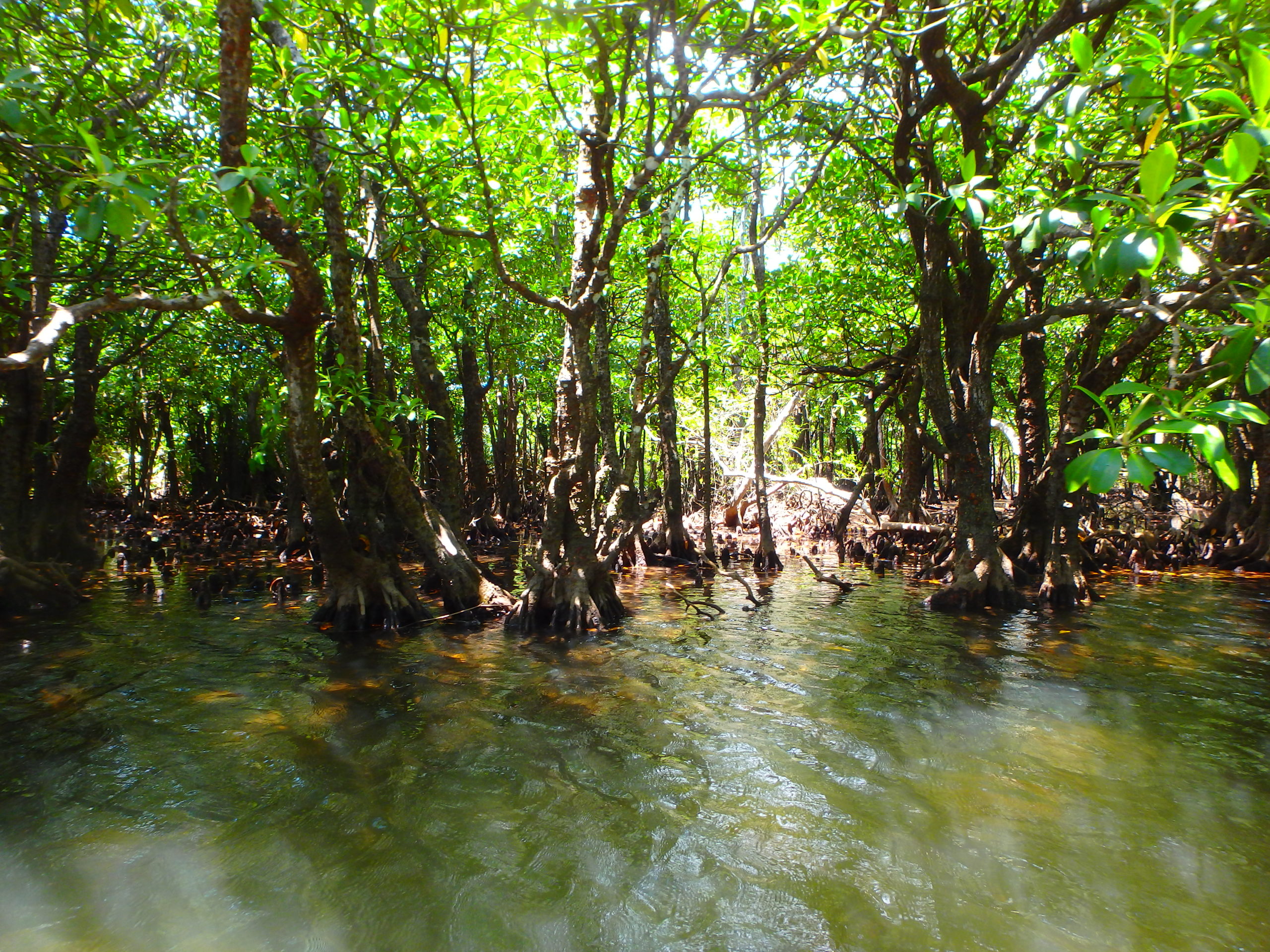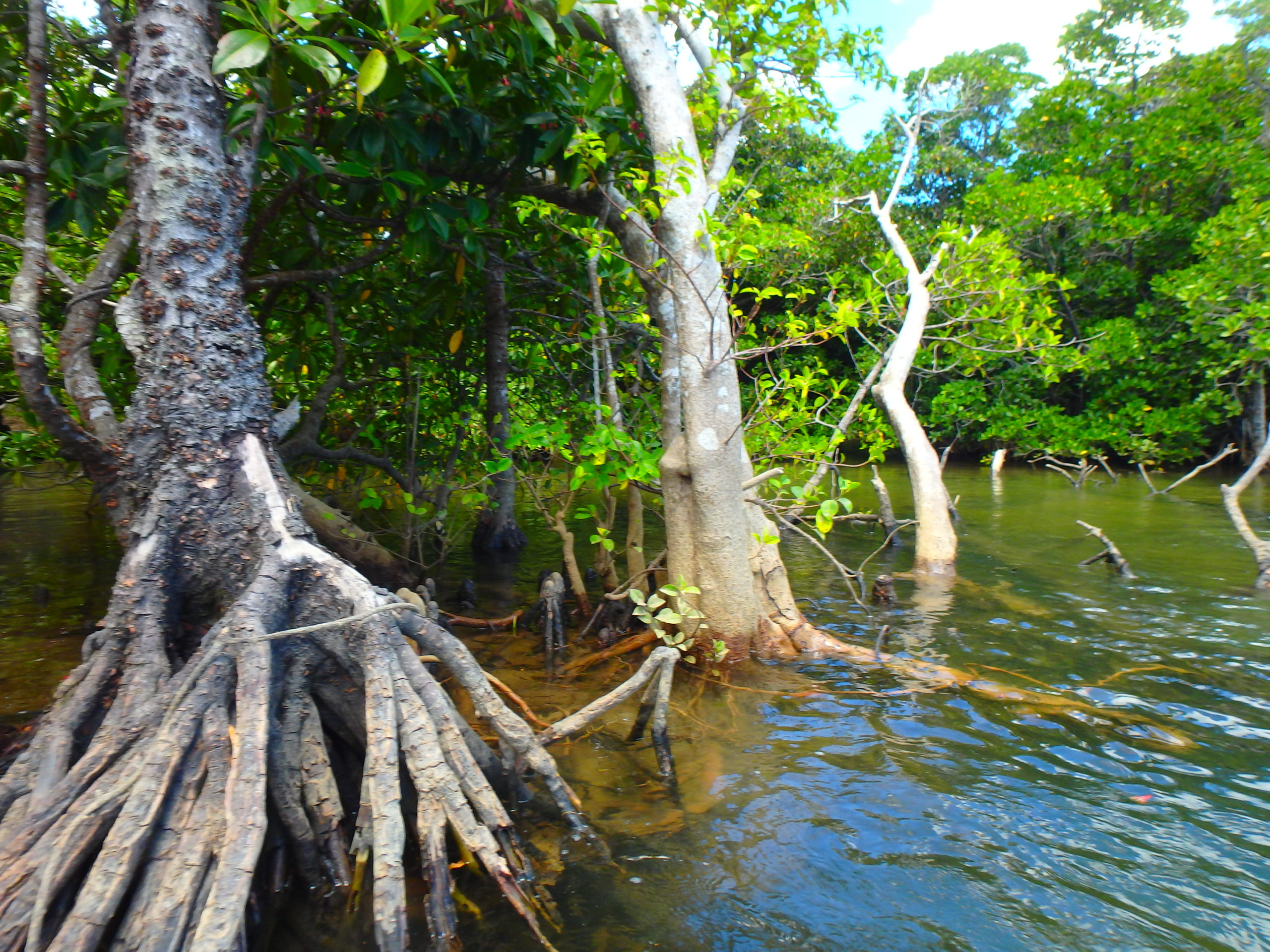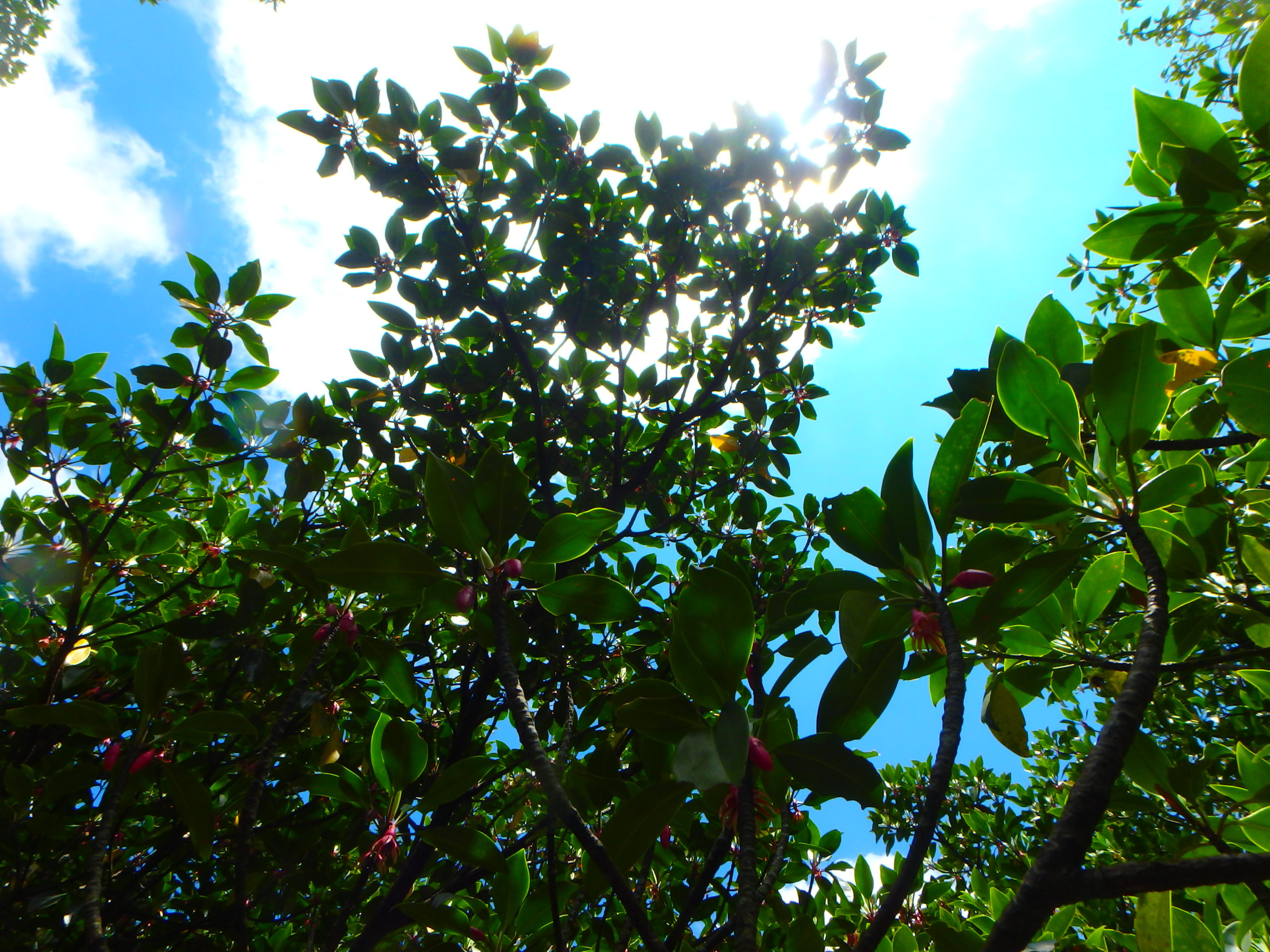 OLYMPUS DIGITAL CAMERA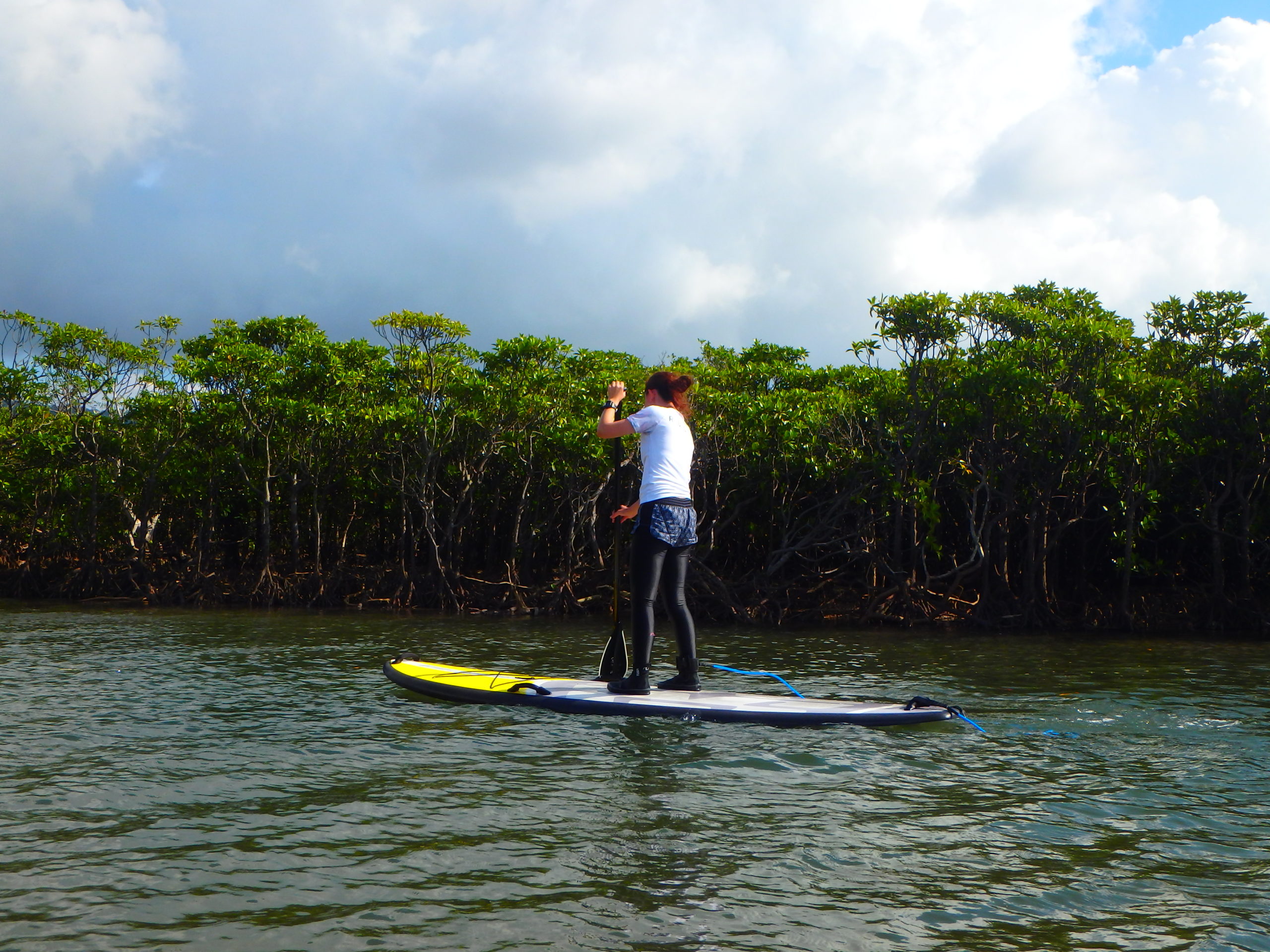 加工済み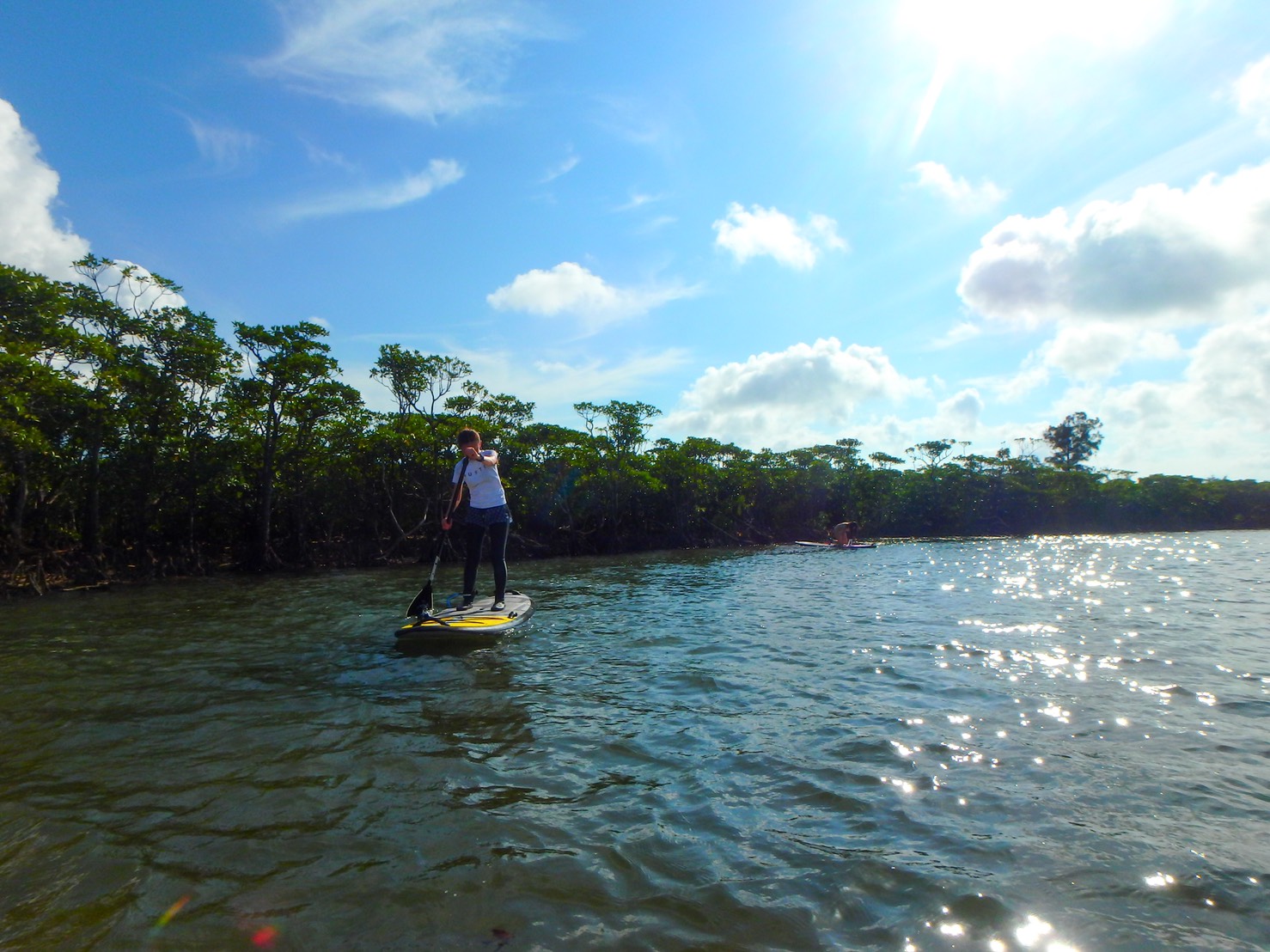 OLYMPUS DIGITAL CAMERA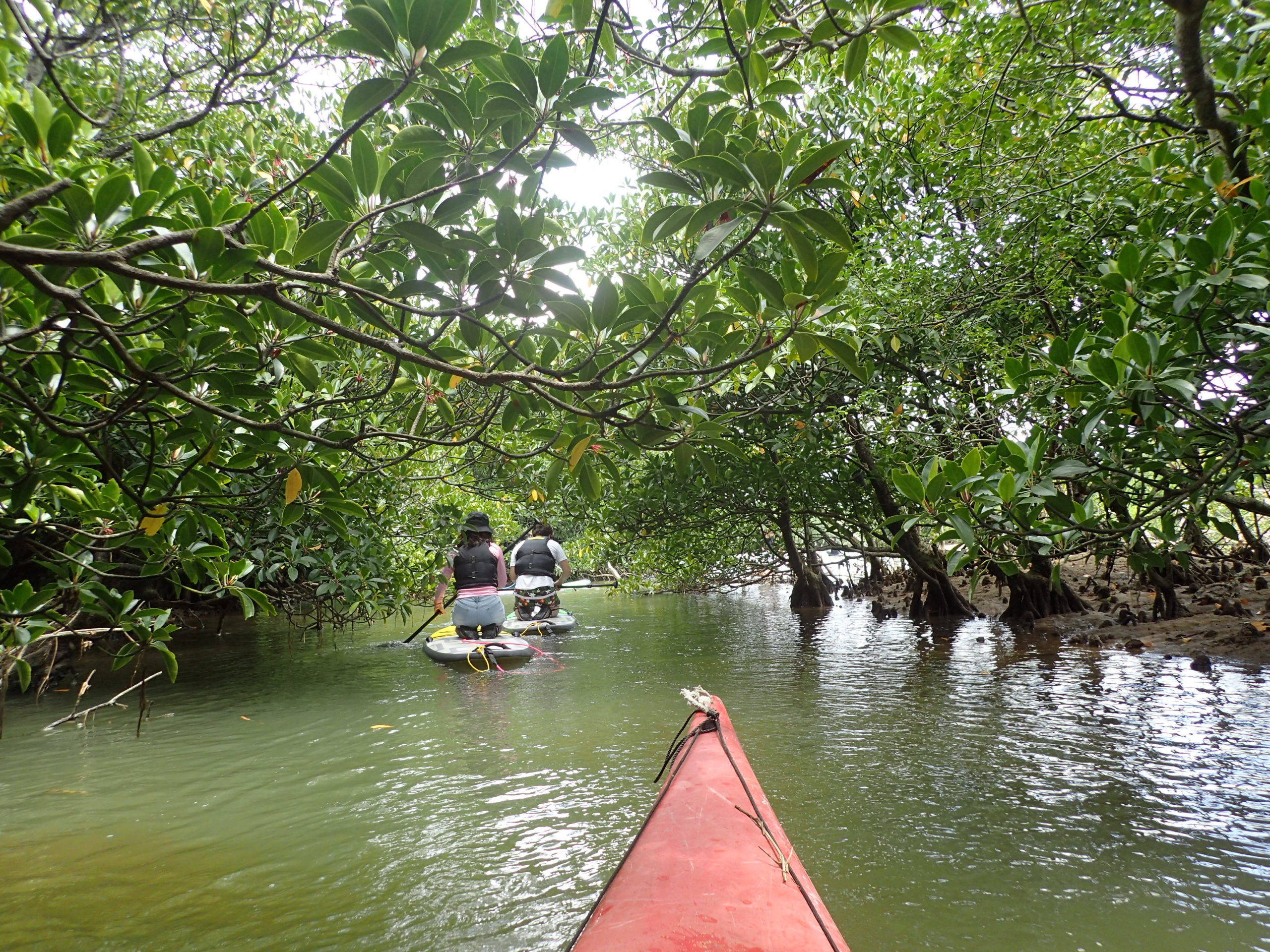 OLYMPUS DIGITAL CAMERA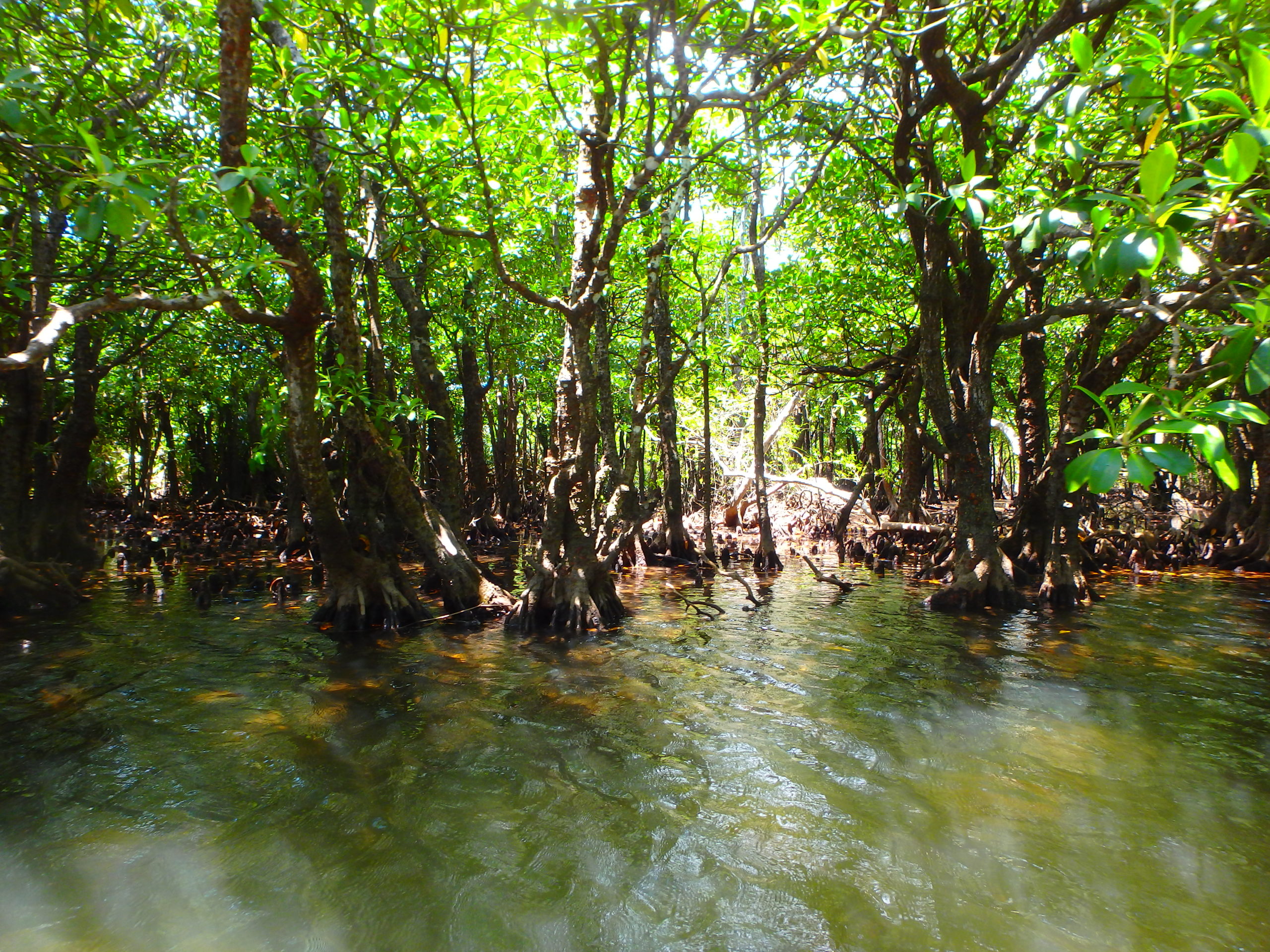 OLYMPUS DIGITAL CAMERA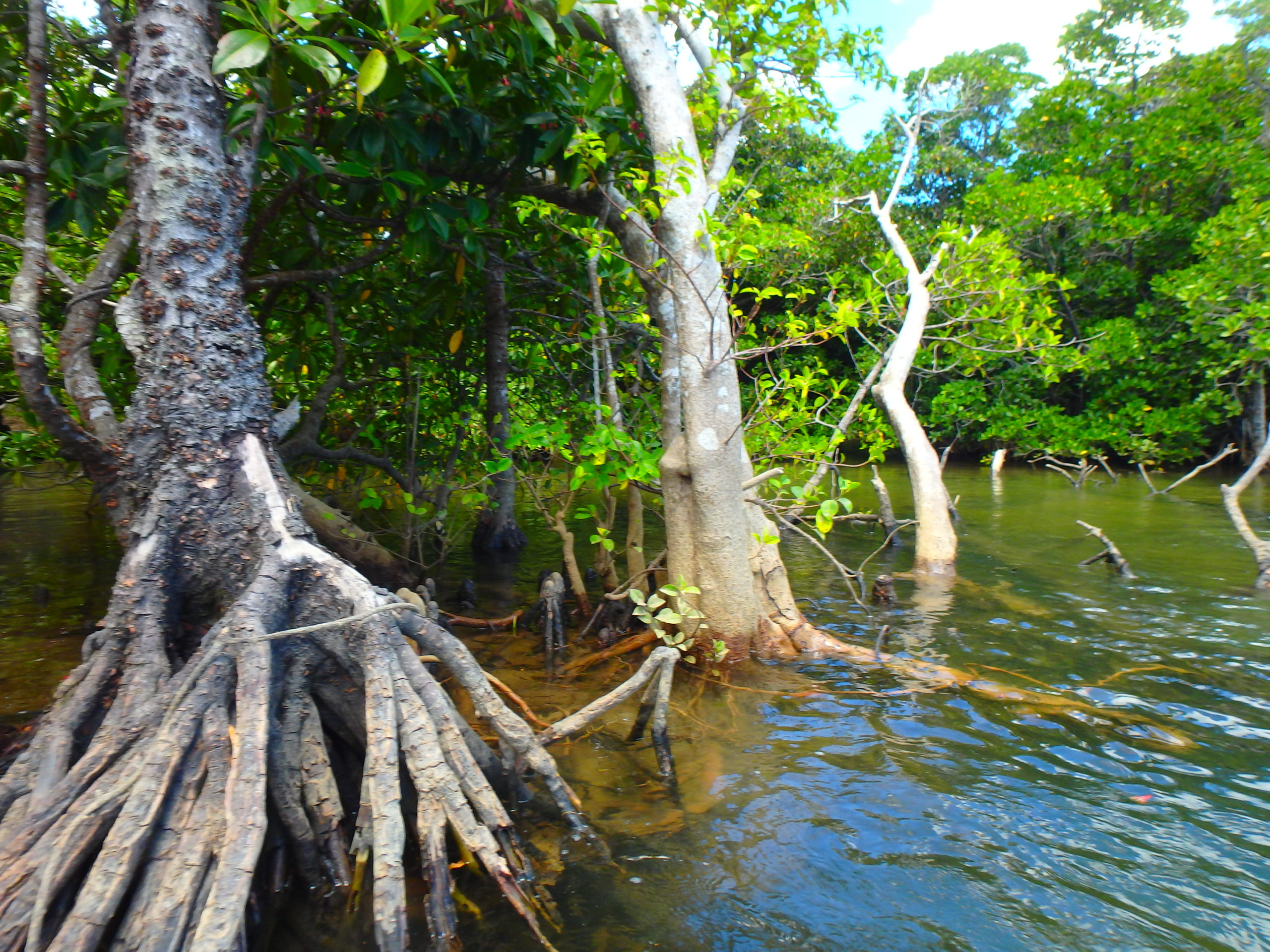 OLYMPUS DIGITAL CAMERA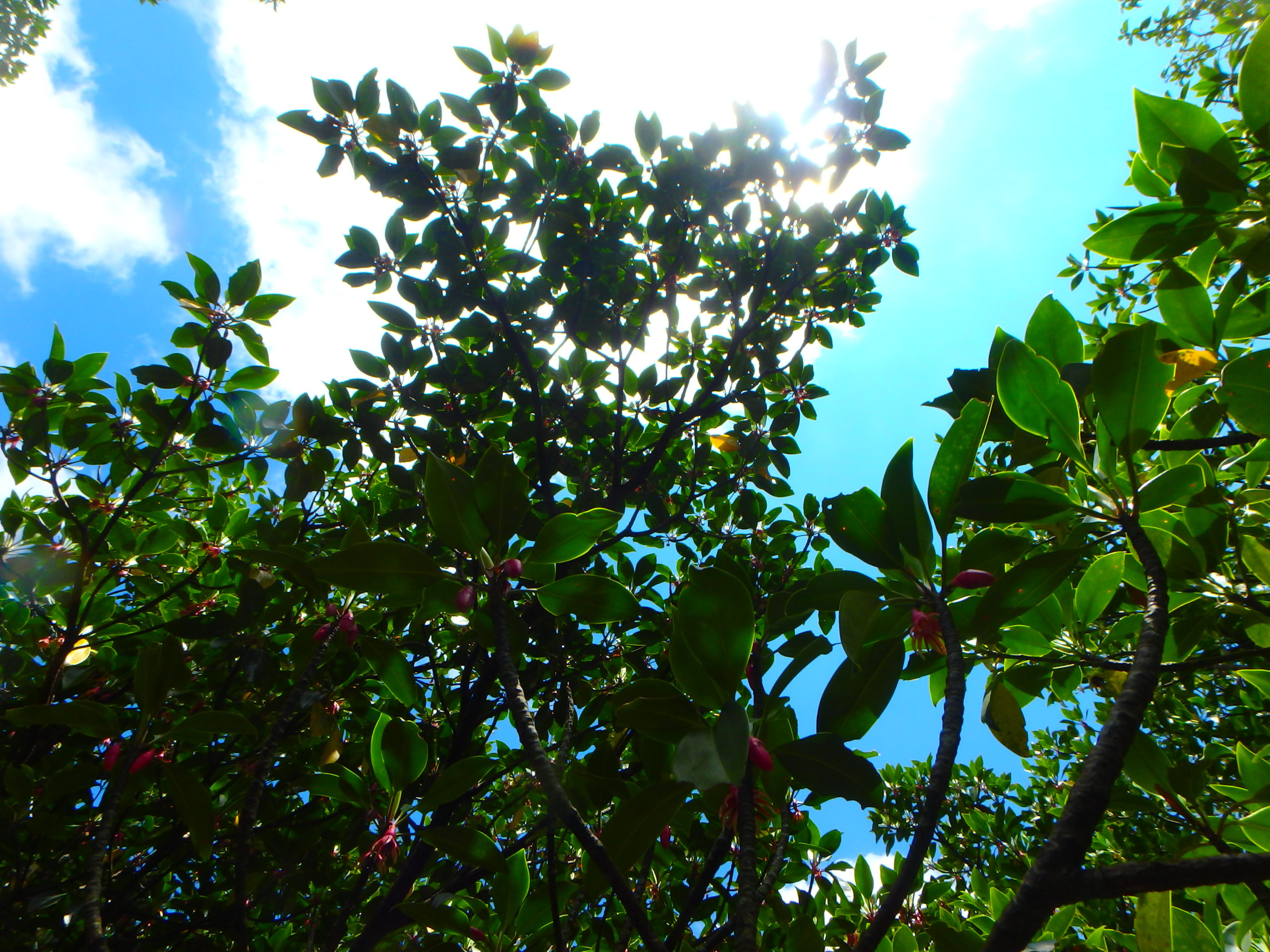 0980-87-9988 To book
Price
¥6,000-(in tax)/per person
※Price includes cost of tour,
accident insurance,
and equipment rental.
Promotion
Local set guests
【¥1,000-discount/per person】
Rendezvous times
13:00 (time required:1h)
Tour rendezvous location
Nagura Bridge
※there is parking lot
Age requirement
Accompanying guardian required
for middle school age or less
Things to bring
Swim suit・Towel・Change of clothes
Explore the normally inaccessible mangroves and wildlife of Nagura Bay aboard a SUP!Use your paddle to help you skim across the water for an above water jungle trek.Using the SUP allows travel into places you normally can't reach by foot or by boat, providing a unique nature experience at close range.Easy to use even for first timers, paddle and explore the mangroves at your own pace.
Precautionary Notes
All tours are subject to changes in starting times/dates, or even cancellation due to adverse weather or ocean conditions. Please check in with us beforehand if you have concerns.
Low tidal conditions make certain days unavailable for tours. Please check with us when you make your reservation.
We do not provide refunds for adverse weather conditions. This includes when weather requires a mid-tour cancellation
Please wear clothes that you can get wet. *Getting on the SUP requires wading in water up to the knees, can also get wet from falling off your board*
Please be aware that there are no toilets or changing rooms in the immediate area.
Beginners Welcome
The tour area is in a shallow bay with very calm waters. Most of our participants are first time kayakers. The tour includes a lesson in use and control of the kayak. Kayaks are very stable and suitable for a diverse age range.
Cancellations
We do not require any pre-tour cancellation fees; from adverse weather to customer illness/change in personal circumstances. Please let us know as quickly as possible by phone if you wish to cancel participation in a tour.
Safety Considerations
We constantly update and train our staff for awareness, technique and quality of service. We ensure full preparedness in management of customer safety and emergency rescue.
Business accident compensation insurance
(Mitsui Sumitomo Insurance Company, Limited)NO.NF32132593
Public liability policy
(Tokyo Marine & Nichido Fire Insurance Co., Ltd.)No.M940912658
Automobile insurance
(Sompo Japan Nipponkoa Insurance Inc.)No.M063104082
Okinawa Prefecture Public Safety Commission – Marine Leisure Business Notarized
*Okinawa Prefecture Public Safety Commission designated Excellence in Business Operated Safety Measures
Rendezvous Location
【 Parking of Nagura Bridge】
(名蔵大橋)
Can be found by entering directly into your navigation or map service of choice. The meeting point is near the Nagura Bridge. *Rendezvous details will be provided by phone the day before your tour.
Reservations
 Same day bookings welcome
 Free in-city hotel pick-up / drop off(Please call to diecues for Kabra andinorthem areae)
 No extra equipment rental fees
 You can join the tour in English
 Local set guests ¥ 1,000 discount per person
Operating hours 8:00-22:00
(Open all weekends and holidays)